Designer bookcase in a minimalist style. Thanks to its design, it grants the room lightness and character, and the combination of open shelves with a closed cabinet makes it ideally suited to an elegant living room or office.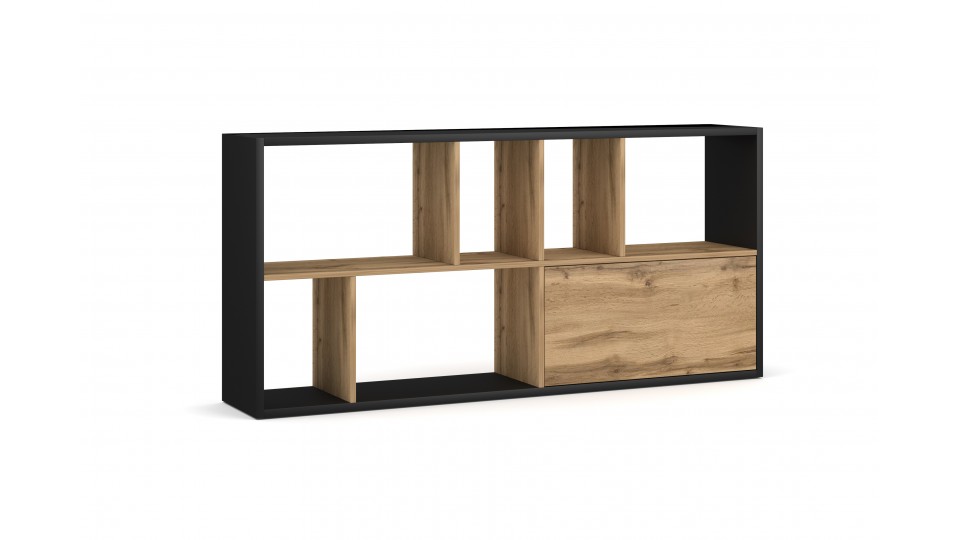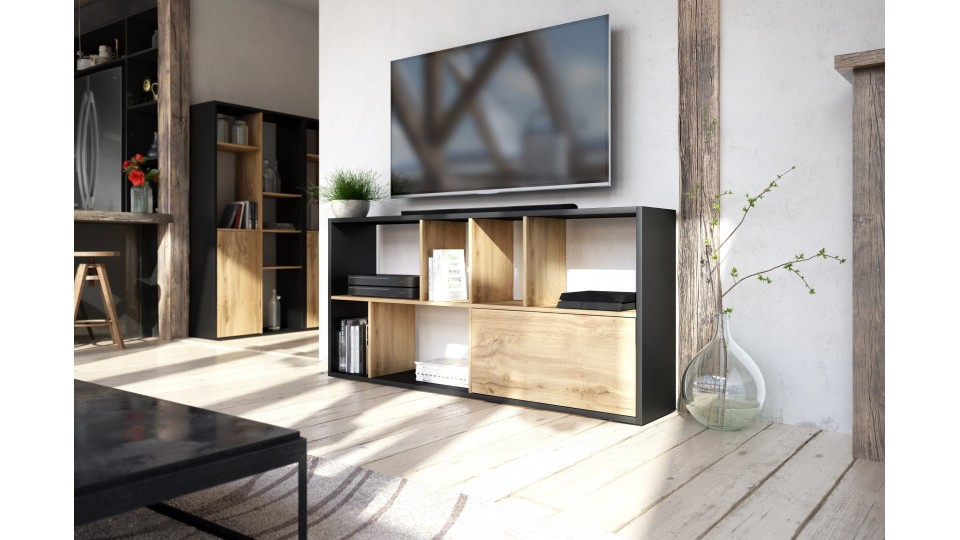 The Space rtv cabinet is a stylish piece of furniture that will be perfect for any living room. It does not take up much space and at the same time gives the room lightness and character.
The cabinet is equipped with open recesses and one cabinet with the 'push to open' system, which will accommodate documents, books, magazines and electronic equipment, such as home theater elements, spare remote controls or game consoles.
The cabinet is made of high-quality laminated boards, and additional reinforcement with the ABS edge increases resistance to mechanical damage and moisture. In vertical position, the piece of furniture is mounted to the wall with the included mounting elements.
The furniture is available in various colors – photos are visible in the gallery.
Cabinet dimensions:
Height: 75cm
Width: 160cm
Depth: 30cm
Material of execution:
– 16mm laminated board inside
– 25mm outside laminated board
– ABS edges – increase the furniture's resistance to damage by 0.6 mm
– push to open opening system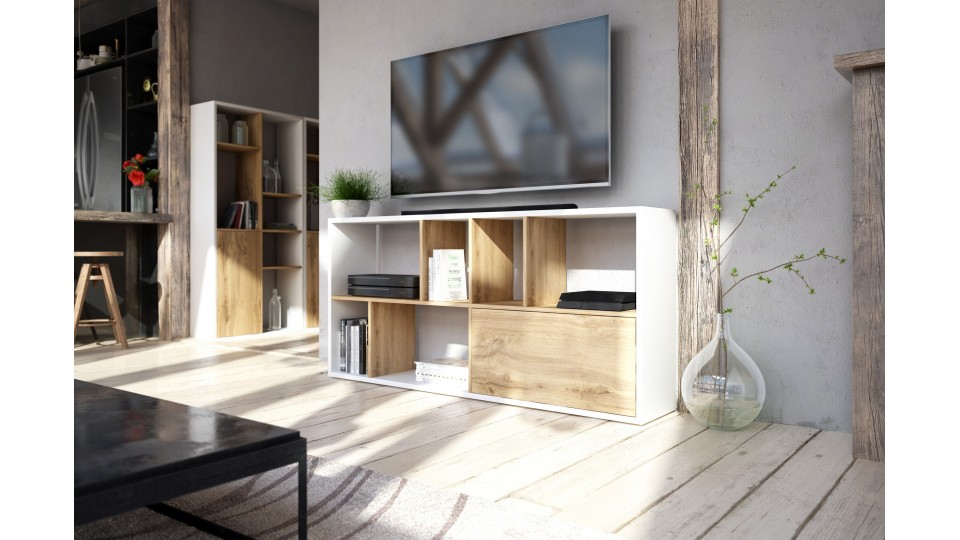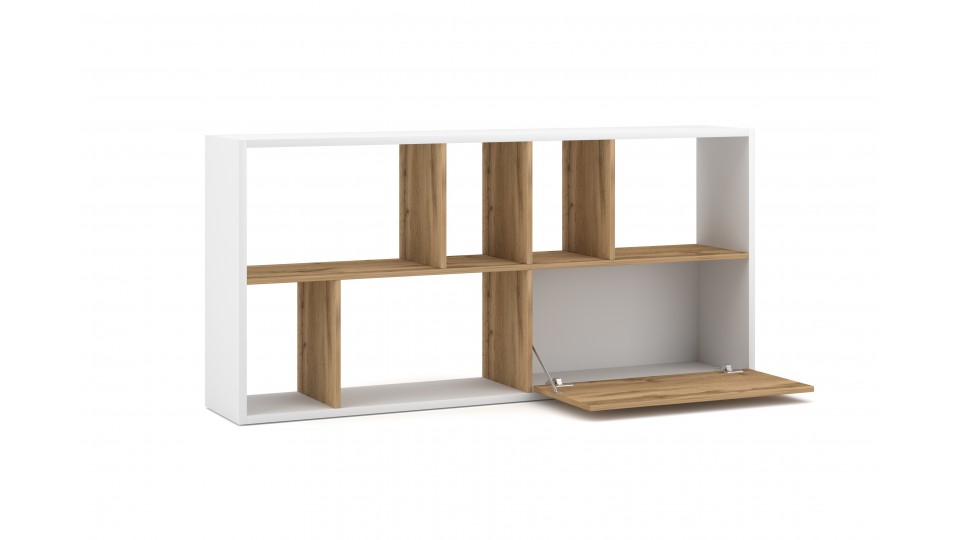 Upright rack mounted to the wall (assembly kit included)
furniture in packages for self-assembly (2 packages)
clear assembly instructions inside the package
Polish producer
any questions? Contact us:
export@vivaldimeble.pl