A TV cabinet that combines fashionable design with practical functionality. Thanks to fronts with milling, the furniture maintains a clean form, and the construction based on stable wooden legs introduces the impression of lightness and makes the cabinet stand out with a timeless look and does not overwhelm the interior.
Vivaldi Meble has been consistently building its position on the furniture market for 20 years. Our greatest dream is for our clients to feel comfortable, safe and secure with us. However, dreams do not end there! We are doing everything to achieve this goal. From design, through production, sales and home delivery – we engage all forces to always be available and meet all customer expectations.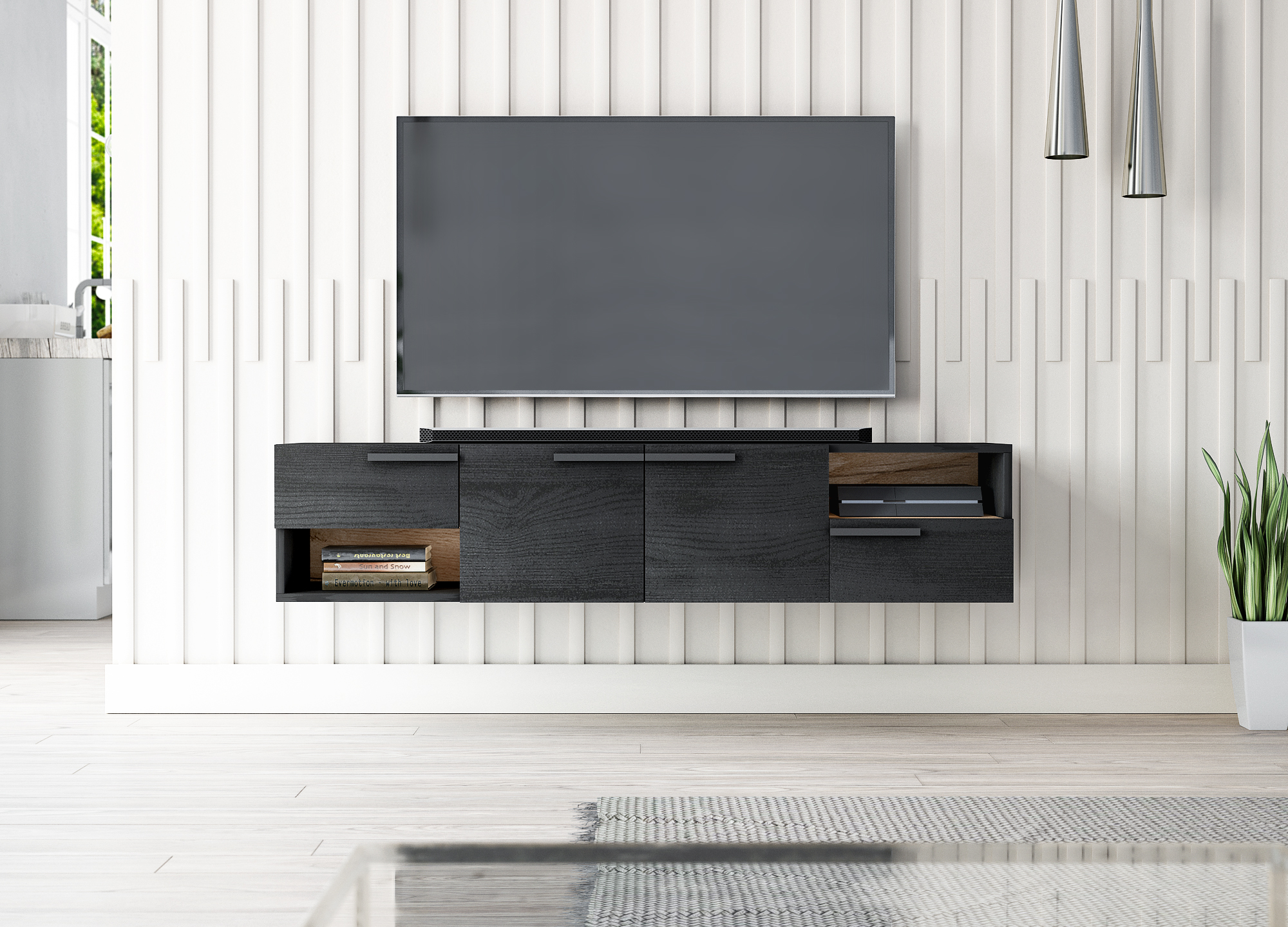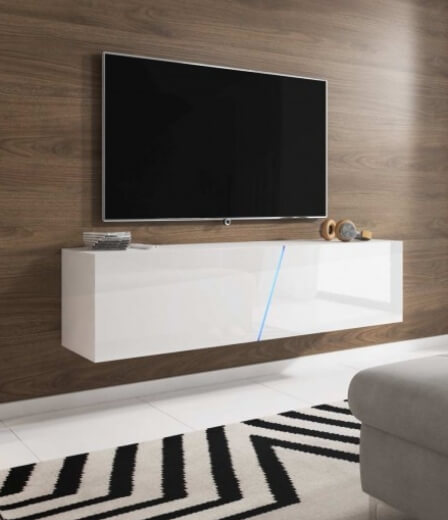 Our products are an ideal compromise between price and quality. Everyone can find something for themselves in our store, choosing from models with a modern design that combine beauty and functionality. Every week on our corporate blog, we present numerous inspirations, encouraging them to show creativity, presenting new styles and tasteful arrangements.
With Vivaldi Meble you will compose your space, no matter what interior features are of key importance to you. Both people who like savings and minimalism, as well as those who prefer a decor with a claw, will find something for themselves. Furniture is an inseparable element of everyday life, so it is worth ensuring that it is perfectly suited to the user's taste.
The purchase of furniture is a serious matter as it will define our living space for years. Such decisions should be made consciously and using a choice. That is why we give our customers a safe and secure store. We are glad that so many buyers have placed their trust in us, appreciating the professionalism and knowledge of our employees. With Vivaldi furniture, you will compose your perfect space – we are here for you.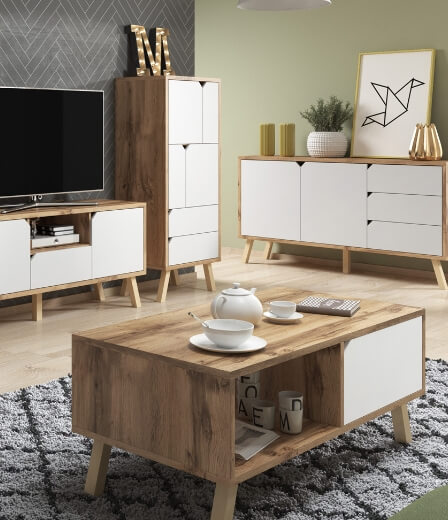 any questions? Contact us:
+48 508 531 951
any questions? Contact us:
export@vivaldimeble.pl